Contact us >>
Conditions >>
Imprint >>
L.S.I. Mechatronics is the inventor of the Prosort Sorter by Eriez Magnetics.
Inductive sorters can separation Non Ferrous and Stainlees Steel metals with two different electrodynamic separators.
One of the separator with a separation width of 25 mm systems for the fine grain size and another separator with 40 mm system width.
The Patent-Pending RMS Eddy Current Separator with half-acting rotors is available in four versions.

You will find all further information under the heading.
Vibration feeders with a new highly efficient drive technology and high delivery capacity in different sizes for all applications.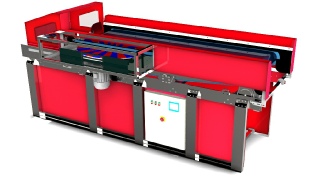 Additional components, such as highly efficient Underbelt Magnetic Separators as well as Conveyor Bunkers and specially designed Platforms are parts of the product portfolio.